Experts, mentors, and organizers from startup and innovation ecosystem in Albania, North Macedonia, Italy, Germany and Slovakia gather together in a virtual and physical meeting on Thursday to answer every question and dilemma that potential Uplift Albania candidates possibly face.
With 7 days remaining until the application closure for the second batch of Uplift Albania on September 25, this info session comes nearly two from Selection Bootcamp where 8-12 startups are selected to enter Uplift Albania acceleration program.
Uplift Albania will kickstart the second batch on October 5 and for the next 4-months is going to serve its only mission, to transforms participating startups into successful international businesses.
Broadcasted online using Zoom platform but also with physical presence, Info Session was moderated by co-founder of Uplift Albania Kushtrim Shala. He dedicated a couple of minutes for very important partners to Uplift Albania Journey, Michal Lacho from CIVITTA and Eli Zhabevska from South Central Ventures.
Sharing their remarks with the audience how a business-oriented relation with Albania turned to a close and unique experience with this country, both Lacho and Zhabevska didn't hesitate to share not only their experience with startup community in their respective countries but also offered valuable advices to promising startups eager to join Uplift Albania.
The winner of first batch of Uplift Albania, Juxhin Radhima unveiled a second investment close to 300,000-euro for Ipervox. This investment comes a few months after another 500,000-euro in the beginning of 2020.
He shared how his startup is using the valuable experience earned at Uplift Albania to start an accelerator in Italy while the new investment is being used to help local community in Albania employing young people in Tirana.
The meeting continued with a detailed presentation of Uplift Albania from Meri Roboci followed by a Q&A session.
How does Uplift Albania work with startups?
Applications received until September 25 will be filtered by selecting 20 of them to go to the Selection Bootcamp. During this phase, startups will pitch their ideas in front of investors, mentors, experts and during this event 8-12 startups will be rewarded with the acceleration program.
Every startup will have its own training and development plan. 3-4 hours a week will go to workshops led by leading experts from all around Europe and World. After individual mentoring, startups will be prepared for the final Demo-Day in January 2021.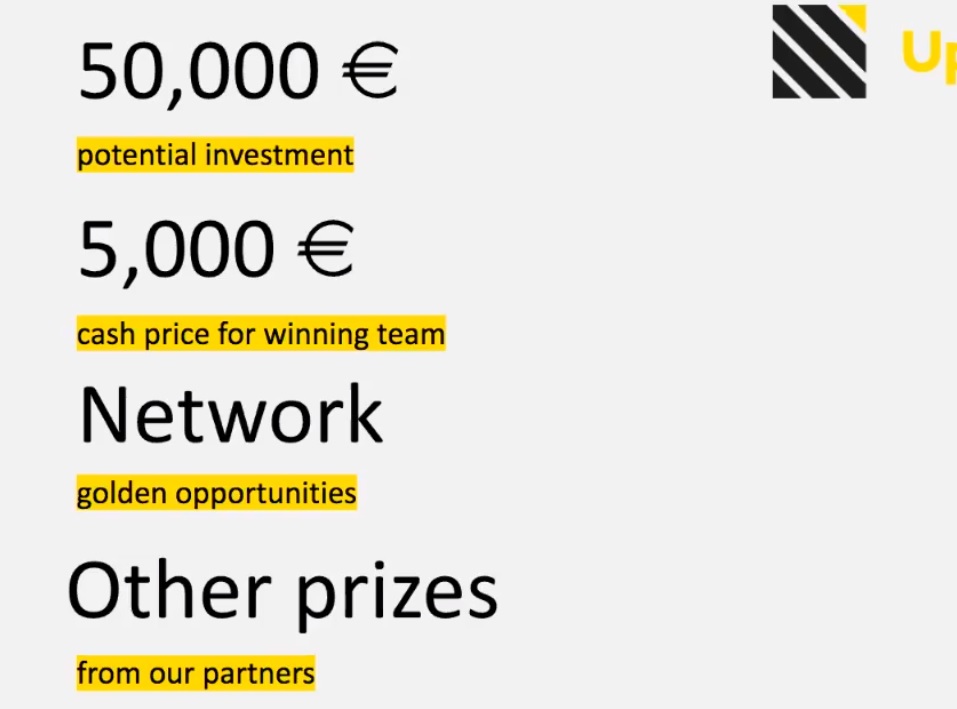 More than 50 experts will help startups with different networking, Master Mind and investor sessions. The winner of second batch of Uplift Albania will be rewarded with a 5,000-euro prize and potential investment up to 50,000-euros from partner and investor network.
A novelty for this edition will be Bridge2EU project financed by SlovakAid and in the next 2 years will select 12 young entrepreneurs from Albania, Kosovo and North Macedonia to follow an intensive research program in Slovakia, Czech Republic and Austria.
Organized by ICTSmedia and SOVVA, the second batch of Uplift Albania is made possible thanks to main sponsor SlovakAid and the support of Albvision, CIVITTA, Eu for Innovation, SwissEp, Tirana Municipality, PCWorld, ScanTV and Geek Rooms.
Applications remain opened until September 25. Ju can send your application by filling this form: https://www.f6s.com/upliftalbania2020