You are young with dreams of owning the world? You have and idea that will help you own the world? To do this you will need all the help you can get. You will need expertise. But the question is where to get it and from whom?
The second edition of Uplift Albania starts today for every tech startup or team from every industry with an idea, product or service searching for new opportunities to transform their business into value for themselves and consumers can now apply until September 25 2020.
You can join the second batch of Uplift Albania by filling the form below: https://www.f6s.com/upliftalbania2020 and more detailed information you will find Uplift Albania offical website https://uplift.al/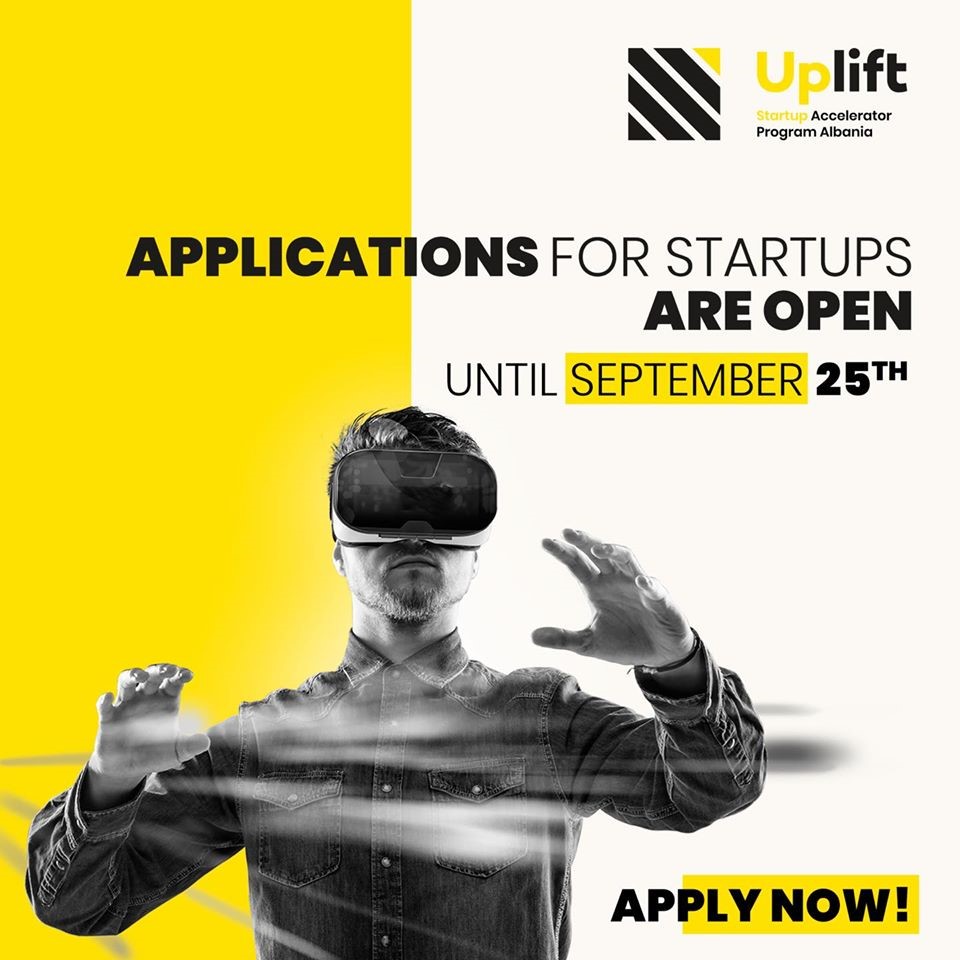 Founded by ICTSmedia publishing house in cooperation with SOVVA and SlovakAid, Uplift Albania is a golden opportunity for Albanian startups but also regional innovation ecosystem and last year lured more than 50 startups from 9 different industries and 6 regional countries.
Uplift Albania is based on the experience of ????????? company with 10-year track record in Albania and Kosovo, with an outstanding experience of contest organizing such as Albanian ICT Awards, ICTSlab an innovation laboratory focused on 21st-century skills and media coverage such as PCWorld Albanian.
SOVVA had served as a bridge between leading sectors and industries in Slovak economy promoting R&D development in technology.
Uplift Albania's founding mission is to produce successful and financially viable startups that can survive on their own. There no better investment on a new startup than to join a startup accelerator.
Now an integral part of innovation ecosystem, the role of startup accelerators to bolstering innovative and entrepreneurial capacities of our communities, cities and countries is considered vital from simulating startup activity to attracting new investors.
By joining Uplift Albania, startups will learn to pitch before investors, to protect their intellectual property, to improve their business models and to apply lean methodology.
The most innovative and promising startups will be rewarded with a 4-month acceleration program with the opportunity to raise up to 50,0000-euros and prizes of 4,000-euros for the best startup.
Uplift Albania will enter the second phase on October 3 2020 during Selection Boot-Camp that will decide every startup selected to join the acceleration program. Acceleration program begins on October 5 2020 and will be concluded with Demo-Day on January 21 2021 with startups pitching in front of investors.
The 4-month long acceleration program consists of several workshops, networking sessions, dedicated business coaching and 1-on-1 mentoring with 50+ industry experts, mentors and successful entrepreneurs in Europe and region.
A novelty for this edition will be Bridge2EU project financed by SlovakAid and in the next 2 years will select 12 young entrepreneurs from Albania, Kosovo and North Macedonia to follow an intensive research program in Slovakia, Czech Republic and Austria.
Uplift Albania is one of the fastest growing startup and innovation community in Albania and managed to attract several industries and businesses and many sponsors and stakeholders were involved. One of them was SCAN TV and in cooperation with Uplift Albania produces for the first time in Albania, a one of kind reality show dedicated to this event.
You can join the second batch of Uplift Albania by filling the form below: https://www.f6s.com/upliftalbania2020 and more detailed information you will find Uplift Albania official website https://uplift.al/